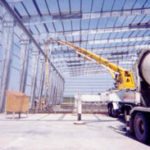 Deciding whether to go with an established Houston design build company or to embark on the design-bid-build process can be a real challenge for your commercial enterprise. Each of these approaches offers significant advantages and drawbacks for your construction project. Here are some of the most important points to consider when choosing the right process for your needs.
Benefits of Houston Design-Build
For companies interested in fast completion and a standardized approach, the design-build building process offer the greatest convenience for clients. This construction approach offers one-stop shopping for most projects and allows your company to work with just one entity to plan and complete your project. This can save you time and effort while ensuring full accountability for every aspect of your Houston commercial construction project. In most cases, design-build projects can also save your company money on the overall cost of your construction.
Advantages and Drawbacks of Design-Bid-Build
Design-bid-build approaches to construction allow greater flexibility on the part of owners in designing and creating the building or facility they envision. By making contacts with multiple companies, you may be able to achieve your goals more specifically and to your precise specifications. This added control comes at a cost, however. Owners must typically sign multiple contracts and may not have a clear idea of the cost of their designs until after the bidding process is completed. This can sometimes lead to serious issues with budgeting and could lead to delays in the process that could cost both time and money.
Making the Right Choice
If you need a unique design for your building, design-bid-build services may be the right choice for you. In most cases, however, design-build offers the most cost-effective and practical choices for Houston LEED construction and other building projects. The added convenience of dealing with just one contractor and making all arrangements through these intermediaries can help you manage time more effectively and can often cut costs associated with the building process. Design-build companies can offer the comprehensive construction services needed to ensure that your project is completed successfully and that you are absolutely satisfied with the final results.
At GRA-Gulf Coast Construction, we offer design-build services designed to suit the needs of our customers. We work with you to determine the right approach for your project and to deliver the most advanced and practical solutions for your needs. Our team of experts has the experience and the expertise needed to provide you with the right answers for all your current and planned projects. Call us today at 713-934-7797 to discuss your construction needs with us. We look forward to working with you.