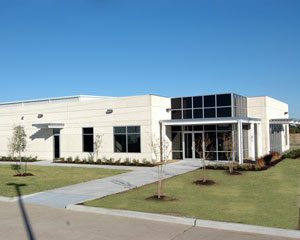 The Houston commercial construction market took off in 2018, leading the nation in the rate of construction job growth. For October 2017 through October 2018, the Houston area added an impressive 25,600 jobs in the construction sector and saw new construction jump by 80 percent. Most of these gains were recorded in the industrial, retail and chemical plant construction market. Office space was the primary exception to this pattern of growth in the Houston construction industry.
Increased Value for Construction Projects
Along with the increase in employment for construction workers and support staff, the dollar value of construction projects in the Houston area is also on the rise. Dodge Data & Analytics released figures indicating that the investment value of projects in our area rose from $1.9 billion to $3.4 billion from 2017 to 2018. Much of the construction activity currently underway is focused on the chemical and energy industries in our area. Hurricane Harvey has also had an impact on demand for Houston commercial construction services throughout the area.
Continuing Need for Houston LEED Construction
The significant benefits provided by LEED-certified buildings have spurred continued interest in these green-friendly and energy-efficient building methods. Buyers and tenants in our area are becoming more aware of the value of LEED certification. They are seeking options that can provide long-term benefits, including lower utility bills, increased comfort and improved health for commercial tenants. This has led to added demand for LEED-certified properties in Houston and throughout the U.S.
Growing Demand for Houston Office Building Construction
The downturn in demand for new construction in the Houston office building construction marketplace can be traced to high vacancy rates during the first half of the 2018 fiscal year. During the second quarter of 2018, however, these vacancy rates began to fall. This prompted added interest in new construction in the office sector and could point to a resurgence in these projects across our area. This may lead to critical shortages in the labor pool, especially if planned infrastructure projects by the state of Texas and the Army Corps of Engineers come to fruition later this year.
The design-build construction experts at GRA-Gulf Coast Construction LLC can provide you with the best and most practical support for all your Houston commercial construction projects and surrounding areas. We specialize in creating customized solutions that work for our clients and provide the best support possible for their construction activities. Call us today at 713-934-7797 to discuss your requirements with our team of construction experts. We look forward to the opportunity to work with you.