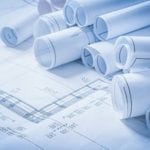 Managing the budget for a Houston LEED construction project can be a real challenge for your company. Enlisting the services of a construction cost estimator can provide you with the most accurate estimates of the cost of your building project before you begin work on these large-scale construction activities. Here are some key facts about preconstruction cost estimates that you should know before beginning your next major project.
What Is Preconstruction Cost Estimating?
Before beginning your building project, you will need to have a firm idea of how much your construction will cost. This is necessary for a variety of reasons, including the following:
Many banks and lending companies look at cost estimates when determining whether to offer financing for construction projects.
Accurate cost estimates for your Houston LEED construction project can help you determine the viability and profitability of these building activities. This can also ensure that you have the available cash on hand to complete these projects and to account for any issues that arise during the construction process.
For contractors, preconstruction cost estimation is needed to make the most accurate assessment of costs for a project and to submit a competitive bid that allows for adequate profitability.
Working with an experienced and knowledgeable construction cost estimator can help you achieve the most accurate results for your upcoming project. This can help you to plan more effectively for the expenses involved in your planned construction.
Factors Considered During Preconstruction Cost Estimation
Preconstruction cost estimators look at several different factors when creating their reports, which may include the time needed to complete the project, the cost of materials and the amount of labor required. Cost estimators typically work closely with architects, engineers, contractors and other individuals and companies to derive the most accurate information. They may also contact vendors to determine the likely costs of materials and any projected increases in these expenses. Preconstruction cost estimators may include an assessment of any potential for overages and suggestions on how to reduce overall costs as part of their report. This can sometimes offer added help in managing expenses associated with your Houston LEED construction project.
The Houston design build and construction experts at GRA-Gulf Coast Construction LLC can provide you with the most accurate cost projections for all types of construction projects. We will work with you to determine the most effective strategies for your Houston commercial construction project. With more than 20 years of experience in the Gulf Coast area, we can deliver the best solutions for you. Call us today at 713-934-7797 to discuss your needs with our construction professionals. We look forward to working with you.